Splash!!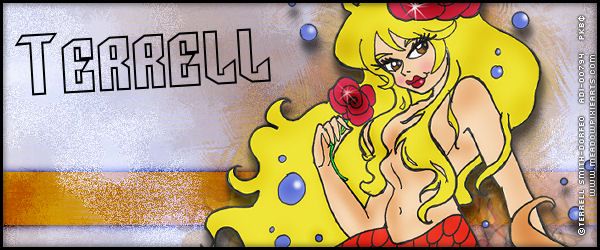 This tutorial was written by me on August 07, 2014, using my own ideas. Any resemblance to others is coincidental and accidental. This tutorial assumes you have a working knowledge of psp and is written in PSPX.
Please leave some love when downloading supplies. The artists/creators work hard to make/share their work with us, so let's be appreciative. Please use all correct copyright information and follow all TOU's. Let's give credit where credit is due.
As always, tutorials are only a guideline. If you don't have the exact supplies, use ones you have or ones you choose.



Supplies:
"Sweet Siren" tube by Terrell Smith-Dorfeo – tube/license available at
ADI
(unfortunately Terrell's site is down at the moment)
Two Moon_Swirler
Crescent Moon_Warm Cloth
VM Extravaganza_Transmission
Toadies_What Are You
Font_ SF Archery Black SC Outline
Make a gradient with 2 colors from tube (#c46016 and #b5beeb)
FF with gradient
Gaussian Blur_10
Two Moon_Swirler_100_255
Crescent Moon_Warm Cloth_Default (77_46_26_155_0_0_0_0)
Gaussian Blur_10
Effects_Art Media_Brush Strokes: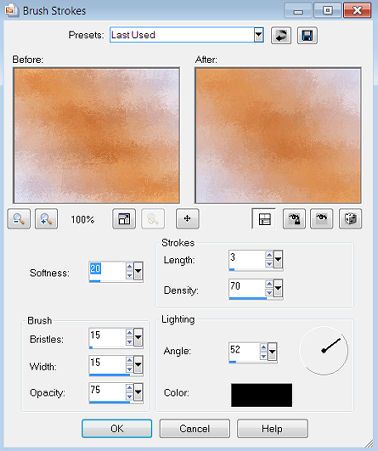 Repeat Brush Strokes
Magic Wand_Tolerance 10_Select a few random areas
Noise_30_Uniform
ANL_FF #b5beeb
Blend Mode_Overlay
Opacity_65
VM Extravaganza_Transmission_6_0_40
Custom Selection:
ANL_FF #c46016
Blend Mode_Burn
DS_0_0_100_10_Black
Repeat DS 3 times
C/P tube
Duplicate
On Original_Toadies_What Are You_Default
Filter Forge: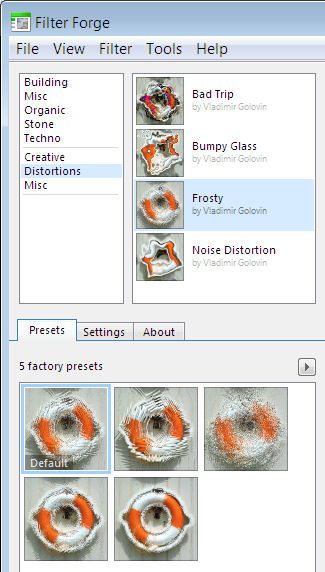 On Duplicate Tube_DS_10_2_50_10_Black
Repeat DS
ANL
FF_Black
Select all_Contract 3_Delete_Select none
DS_0_0_100_10_Black
Add all correct copyright/license information
Name_SF Archery Black SC Outline_72_Black
Save!!