Bluejeans
This tutorial was written by me on
January 23, 2017
using my own ideas.
Any resemblance to others is coincidental and accidental.
This tutorial assumes you have a working knowledge of psp and is written in PSPX6.
Grunge Brush or Mask of choice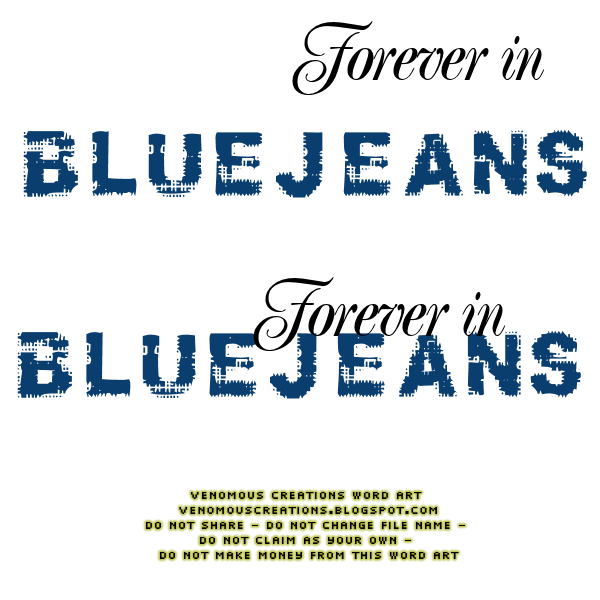 Click image, then right click and save the full size png
Filters Unlimited 2_Paper Textures_Recycling Paper
Eye Candy 4000_Gradient Glow
When working with templates, always Shift+D to duplicate, close original,
then on each layer, select with magic wand (or Select All, Float, De-float), ANL,
close/delete the original, do steps required in tutorial, select none
Delete credits, rasters 14 and 15
Line the edges with the original template
Magic Wand_Click outside the merge template layer
Selections_Modify_Expand 11
Move tube around until the parts you want showing are inside the selected area
Delete merged template layer
Apply Grunge brush of choice #2a87e4
*If using mask, FF layer with #2a87e4, then apply mask*
Rasters 7, 9, and 12_ #00003f
Rasters 8 and 13_ #00007f
Filters Unlimited 2_Paper Textures_Recycling Paper_128_87
Effects_Texture Effects_Weave_1_20_1_Both boxes #b5d3f7_Fill Gaps checked
Rasters 10 and 11_#66a6f0
Duplicate rasters 10 and 11
On each duplicate_Screenworks_Canvas Mesh
Blend mode of each duplicate_Soft Light
**This word art is in 2 forms...together and separated. To do your wording the way it is in this tag, C/P "Bluejeans"_EC 4000_GG_3_25_100_Black
C/P "Forever in"_ EC 4000_GG_3_25_100_
#004ac4
Add all correct copyright/license information
Name_Plaza Swash D_26_#4383b6
Save!!!
This wonderful example was made by an awesome friend and fellow Artistic Tag Passions forum member, Mary Jane. She used the awesome art of Nocturne which is currently available at PFD