3 piece FTU Forum Set - Autumn Splendor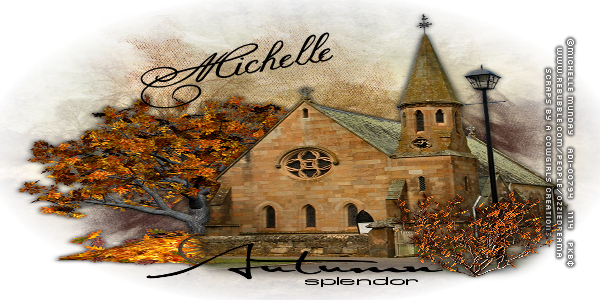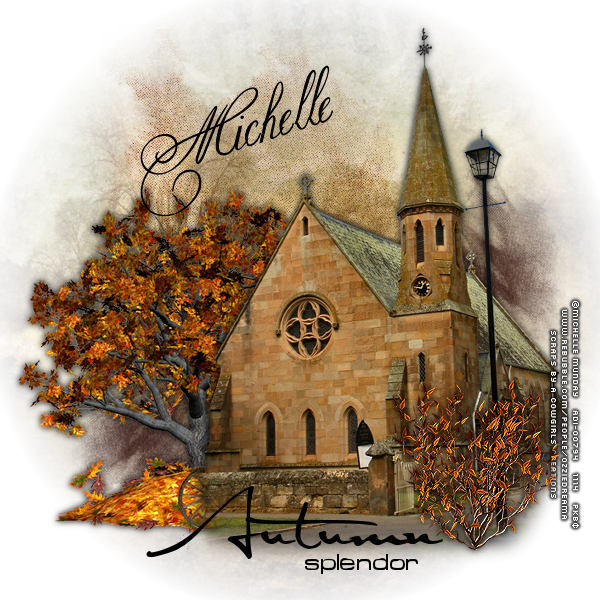 This tutorial was written by me on November 08, 2014, using my own ideas. Any resemblance to others is coincidental and accidental. This tutorial assumes you have a working knowledge of psp and is written in PSPX.
Please leave some love when downloading supplies. The artists/creators work hard to make/share their work with us, so let's be appreciative. Please use all correct copyright information and follow all TOU's. Let's give credit where credit is due.
As always, tutorials are only a guideline. If you don't have the exact supplies, use ones you have or ones you choose.
Supplies:
"Thanksgiving Blessings" PTU scrap kit by
A Cowgirls Creations
(this kit was PTU when I obtained it but I believe from reading her blog it is FTU now)
Mask 20/20
Various grundgy brushes
Fonts_Copper Alt Caps Expert, Satisfaction, CheckFontMedExt
Abbreviations:
EC = Eye Candy
GG = Gradient Glow
DS = Drop Shadow
C/P = Copy and Paste
FF = Flood Fill
ANL = Add New Layer
AS = Animation Shop
Main Tag:
Open blank 600x600 canvas
ANL
C/P paper 1 into selection
Select none
Apply mask
ANL
Apply brushes, varying colors
Add noise to give them a different texture
C/P tube
Using Freehand Selection Tool, select around the straight edges of the tube
Feather 35
Hit delete a few times to soften the edges of tube
C/P Tree and Fall Bush placing as shown
DS tube and elements_0_0_100_10_Black
Font_Satisfaction_72_Black_type "Autumn"
Convert to raster
Font_CheckFontMedExt_24_Black_type "splendor"
Convert to raster, place as shown, merge with other wording
Add all correct copyright/license information
Name_Copper Alt Caps Expert_72_Black
Using nodes, rotate slightly to the left
Save!!!
Signature:
Re-size to 600x300
(Usually this makes things look squished, but with this set it looks OK)
Make sure to re-do the copyright/license info to make it readable
Save!!
Avi:
Open blank 150x150 canvas
Type the first letter of name_same settings as for tag
C/P the mask and brush layers from signature
Re-size so they look nice on avi canvas
Merge mask and brush layers together
Highlight background
Select all_Feather 35_Invert
Hit delete a few times until the mask layer looks good to you
Select none
Save!!