Grumpy 3 Piece Set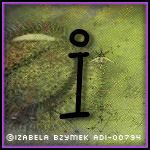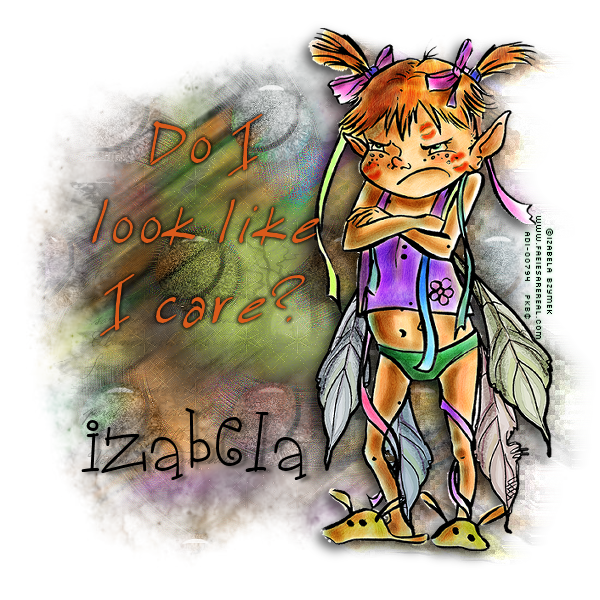 This tutorial was written by me on
June 07,2014
, using my own ideas. Any resemblance to others is coincidental and accidental. This tutorial assumes you have a working knowledge of psp and is written in PSPX.
Please leave some love when downloading supplies. The artists/creators work hard to make/share their work with us, so let's be appreciative. Please use all correct copyright information and follow all TOU's. Let's give credit where credit is due.
As always, tutorials are only a guideline. If you don't have the exact supplies, use ones you have or ones you choose.
Supplies:
Mura's Meister_Copies
Eye Candy 5_Impact_Glass
VM Natural_Flipperballs
Fonts_ Elastic Wrath (name) and Especial Kay (saying)
Abbreviations:
EC = Eye Candy
GG = Gradient Glow
DS = Drop Shadow
C/P = Copy and Paste
FF = Flood Fill
ANL = Add New Layer
AS = Animation Shop
Open blank 600x600 canvas
C/P tube_Mura's Meister_Copies_Wallpaper Rotate_Default
Adjust_Blur_Motion Blur_235_100
Repeat blur
Crop to 600x600
Duplicate
Effects_Edge Effects_Enhance
VM Natural_Flipperballs_76_160_155_139_0_255_106_58
Magic Wand_Select the black area_Delete
Invert_Highlight bottom blur layer_Promote Selection To Layer_Select none
Delete Flipperballs layer
Promoted layer_Noise_44
EC 5_Impact_Glass_Clear, No Drop Shadow
Re-size_85%
Duplicate
On Duplicate layer_DS_0_0_65_25_Black
Original glass layer_Blur_Radial Blur_Twirl_58_35_-32_-8_24
Edge Effects_Enhance More
Merge Visible
Apply WH Mask15
Duplicate
Apply WSL Mask120
Sharpen
ANL_Apply brushes of choice
Type out your saying_Especial Kay_72_#d95a1b
DS_0_0_100_5_Black
Repeat DS
C/P tube
Duplicate
Original tube layer_Motion Blur_122_50
Effects_Distortion Effects_Wind_From Left_50
Effects_Edge Effects_Enhance
Xero_Fritillary_5_30_10_30
Noise_30
Opacity_60
On duplicate tube layer_DS_5_-5_65_16_Black
Add all correct copyright/license information
Name_Elastic Wrath_72_Black
DS_2_5_50_5_Black
Save!!!
Shift+D
Crop tool_600_250
Place where you like and crop
Using deform tool, stretch mask layer to cover canvas
Crop to 600x250
Adjust size of saying to fit tag or re-type it to fit adding DS as before
Add name same as before
ANL to top_FF Black
Select all_Contract 2_Delete_Select none
EC 4000_GG_3_25_100_ #a94de0
DS_0_0_100_10_Black
Save!!!
Crop a 150x150 section of tag
Repeat steps to add a frame
Add first initial of name_size 125
Objects_Align_Center In Canvas
Repeat DS
Be sure to add the © since the background is made from Izabela's tube
Save!!!