Being Me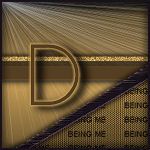 This tutorial was written by me on
October 03, 2013
, using my own ideas. Any resemblance to others is coincidental and accidental. This tutorial assumes you have a working knowledge of psp and is written in PSPX.
Please leave some love when downloading supplies. The artists/creators work hard to make/share their work with us, so let's be appreciative. Please use all correct copyright/license information and follow all TOU's. Let's give credit where credit is due.
As always, tutorials are only a guideline. If you don't have the exact supplies, use ones you have or ones you choose.
Supplies:
Eye Candy 4000_Gradient Glow
Mura's Meister_Copies
Xero_Simplicity
Screen Works_Dot Screen
Stylize_Wind
Font_Steiner
Abbreviations:
EC = Eye Candy
GG = Gradient Glow
DS = Drop Shadow
C/P = Copy and Paste
FF = Flood Fill
ANL = Add New Layer
AS = Animation Shop
When working with templates, always Shift+D to duplicate, close original, then on each layer, Select all, Float, De-float (or select with magic wand), ANL and close/delete the original, then do steps required in tutorial.
Make a gradient using a dark and a light color from tube
Gradient_Linear_0_Repeat 1 (you want the light color in middle)
Main Background_FF gradient
Duplicate
On original_Effects_Lumination Effects_Sunburst: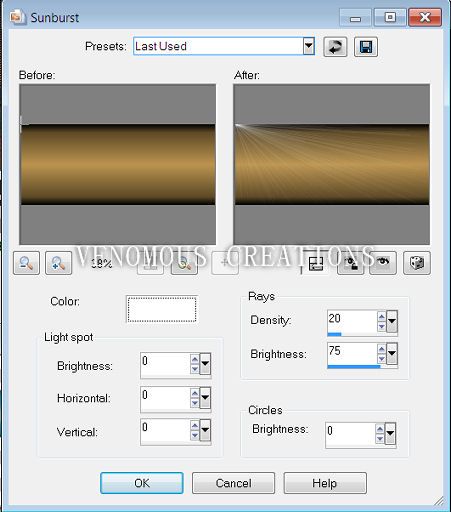 Foreground_Select_highlight original background_Promote to layer_
Screen Works_Dot Screen_Select none
Move above Foreground layer
Right Horizontal_FF thin strip #bb9450_Add Noise_45
FF wide strip #553e22
Select none
DS_0_0_100_10_Black
Repeat 2 or 3 times
Left Horizontal_Repeat same steps as right horizontal
Right Angled Line_FF #19121a
Select none
Stylize_Wind_From Left
Effects_Edge Effects_Enhance More
Repeat DS twice
Left Angled Line_Repeat same steps as for Right Angled Line changing the direction in Wind to From Right
Text tool_Ariel_11_Black_type out your wording (I used "BEING ME")
Mura's Meister_Copies_Tile_Default but change Tiling Gap to 5
Select the Foreground layer with magic wand_Invert
Highlight wording layer_Delete_Select none
C/P tube _re-size 85%
Duplicate
On Duplicate_Adjust_Blur_Gaussian Blur_10
Effects_Texture Effects_Sandstone: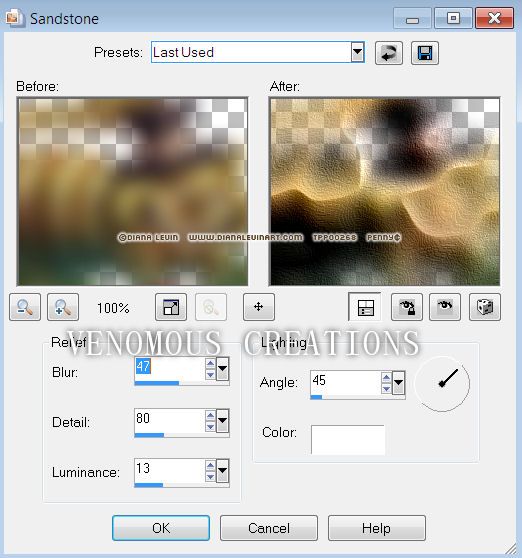 Effects_Artistic Media Effects_Brush Strokes:
Enlarge by 111%
Duplicate
Xero_Simplicity: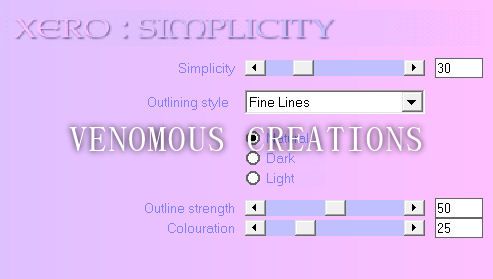 Re-size 95%
Original tube_repeat DS
ANL to top of canvas
FF #19121a
Select All_Contract 2_Delete_Select None
Repeat DS
Add all correct copyright/license information
Name_Steiner_72_#553e22
EC 4000_GG_3_25_100_#bb9450
Sharpen
DS_3_7_100_10_Black
Save!!
Avatar
Shift+D to duplicate original sig tag
Re-size all layers 85% twice
Crop tool_150x150
Position at top left
Crop
ANL_Repeat steps for sig tag frame
Name_Repeat as for sig tag using first letter of name
Repeat name DS
Save!!