Pinky Dee

This tutorial was written by me on
September 11, 2013
, using my own ideas. Any resemblance to others is coincidental and accidental. This tutorial assumes you have a working knowledge of psp and is written in PSPX.
Please leave some love when downloading supplies. The artists/creators work hard to make/share their work with us, so let's be appreciative. Please use all correct copyright information and follow all TOU's. Let's give credit where credit is due.
As always, tutorials are only a guideline. If you don't have the exact supplies, use ones you have or ones you choose.
Supplies:
"Pink GaGa" tube by
Anja Catharina
– This tube was purchased when Anja's tubes were available at Artistic Reality Talent which, sadly, has since closed. Please choose a suitable replacement.
Frame/Template with several different sized openings – The frame I used is by Kasha and cannot be shared
Mura's Meister_Copies
Filter Factory E_Hex Lattice and Mo' Jellyfish
Flaming Pear_Super Blade Pro_M. Coconut Ice
Eye Candy 5_Impact_Perspective Shadow
Eye Candy 4000_Gradient Glow
Font_ Jackie
Abbreviations:
EC = Eye Candy
GG = Gradient Glow
DS = Drop Shadow
C/P = Copy and Paste
FF = Flood Fill
ANL = Add New Layer
AS = Animation Shop
Open blank 600x250 canvas
C/P tube ANL
Mura's Meister_Copies_Wallpaper Rotate_Default
Adjust_Blur_Motion Blur_199_100
Crop to layer opague
Make a custom selection using these settings:
Highlight blurred layer_promote selection to layer
Select none
FF_E_Hex Lattice:

Set blend mode to Soft Light

C/P frame
Using deform tool, adjust size so it fits above the lattice layer
Using magic wand, click inside each opening
Expand by 2
Highlight bottom blurred layer, promote selection to layer
Select none
DS frame_0_0_40_35_Black
Blend Mode_Soft Light
Using selection tool, select the inside of one of the smaller squares
C/P tube close up and place a part of face so it fits nicely inside the square
Promote to layer_Select none
Repeat for remaining small openings
Merge tube parts together
Opacity_33
Merge down
Duplicate blurred layer_Move to top
Flip
FF_E_Mo Jellyfish:
Set blend mode to Burn
Pen Tool_Diamond_Width:12_Both colors:White
Draw out a line of diamonds as shown
Convert to raster
Select All_Float_De-float
Flaming Pear_Super Blade Pro_M. Coconut Ice
Select none
EC_GG_3_25_100_#94797d
DS_0_0_35_25_Black
C/P tube, re-size and move to left of tag
DS_EC5_Impact_Perspective Shadow: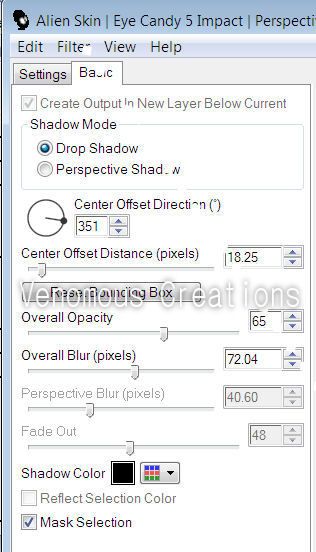 ANL to top_FF#d46988
Select All_Contract 2_Delete_Select none
Add noise_50
DS_0_0_100_10_Black
Repeat
Add all correct copyright/license information
Name_Jackie_72_#d46988
EC 4000_GG_3_25_100_#404040
Sharpen
DS_2_5_50_5_Black
Save!!!