Colors of Autumn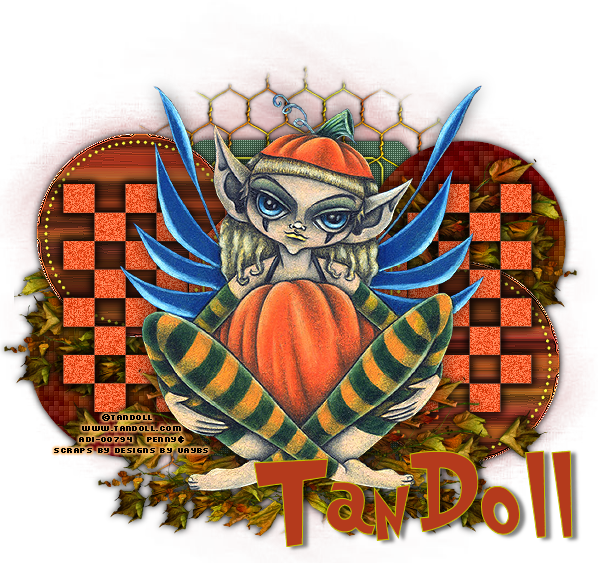 This tutorial was written by me on
September 25, 2013
, using my own ideas. Any resemblance to others is coincidental and accidental. This tutorial assumes you have a working knowledge of psp and is written in PSPX.
Please leave some love when downloading supplies. The artists/creators work hard to make/share their work with us, so let's be appreciative. Please use all correct copyright information and follow all TOU's. Let's give credit where credit is due.
As always, tutorials are only a guideline. If you don't have the exact supplies, use ones you have or ones you choose.
Supplies:
Eye Candy 4000_Gradient Glow
Xero_Fritillary and Titanium
Penta.com_Color Dot
Font_Grinched
Abbreviations:
EC = Eye Candy
GG = Gradient Glow
DS = Drop Shadow
C/P = Copy and Paste
FF = Flood Fill
ANL = Add New Layer
AS = Animation Shop
For each layer:
Select shape with magic wand
Smooth 20/20
ANL
C/P paper into selection
Add filters/effects
Select none
Drop Shadows (unless otherwise noted):
Paper layers_DS_0_0_100_10_Black
Dotted lines_ DS_0_0_100_5_Black
Starting at bottom of canvas:
Raster 8 – FF #3c5d45
Penta.com_Color Dot_Default
Raster12 – Select All_Float_De-float
ANL above this layer
FF #ffff40
Invert_Delete
Select none
Raster 7 – paper 9_Xero_Fritillary_5_30_10_20
Raster 6 – paper 3_Xero_Titanium_Default
Effects_Edge effects_Enhance
Raster9 – Select All_Float_De-float
ANL above this layer
FF #ffff40
Invert_Delete
Select none
Raster 4 – Select all_Float_De-float_FF #fe6233
Add noise_45
DS_0_0_100_10_Black
Repeat DS 4 times
Raster 5 – FF #fe6233
Raster 2 – Effects_Texture Effects_Weave_1_9_1_Both boxes White
EC 4000_GG_3_25_100_ #ffff40
Raster 3 – FF #fe6233_add noise_45
Raster 10 and 11 – Merge together
Select All_Float_De-float
ANL above this layer
FF #ffff40
Invert_Highlight colored layer_Delete
Select none
Raster 10 – Add noise_100
ANL to bottom of canvas
Select all_C/P paper 16 into selection_select none
Apply mask
Duplicate_Mirror_Flip
Add tube placing in center of template
Adjust_Sharpen
DS_0_0_60_24_Black
Add any elements, re-sizing and placing as desired/shown
I chose:
Element #52 (wire) placed between Raster 16 and Raster 7
Adjust_Sharpen more
DS_0_0_100_5_Black
Element #56 (leaves) duplicate, mirror_place below tube so it looks like it is sitting in the leaves
duplicate_re-size_Duplicate_mirror
(you should have 4 leaf layers)
DS each leaf layer_0_0_100_10_Black
Merge all leaves together
Duplicate merged layer_place between Raster 7 and Raster 6
Duplicate_mirror
Add all correct copyright/license information
Name_Grinched_100_stroke 1 #c0c000_Fill #b43a1c
DS_2_5_50_5_Black
Save!!