Swirling Stars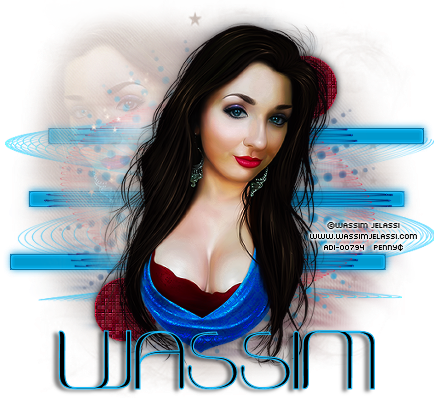 This tutorial was written by me on
February 26, 2013
, using my own ideas. Any resemblance to others is coincidental and accidental. This tutorial assumes you have a working knowledge of psp and is written in PSPX.
Please leave some love when downloading supplies. The artists/creators work hard to make/share their work with us, so let's be appreciative. Please use all correct copyright information and follow all TOU's. Let's give credit where credit is due.
As always, tutorials are only a guideline. If you don't have the exact supplies, use ones you have or ones you choose.
Supplies:
Template 24 by Babe's Designz - unfortantely, she has removed her blog so I cannot link to it
Dragonfly_Sinedots II
Xero_Radiance, Fritillary, Titanium
Smudge Brush of choice
Font_ Cosmonautica
Abbreviations:
EC = Eye Candy
GG = Gradient Glow
DS = Drop Shadow
C/P = Copy and Paste
FF = Flood Fill
ANL = Add New Layer
AS = Animation Shop
Found my Sinedots while digging thru my filter folder so thought I would have a play with it. There are so many possibilities with this filter, so please play around sometime with the settings and see what you create!!
This is kind of a long tut, so get comfy and bare with me while I try not to skip anything, LOL.
Open template_Shift+D_close original
Close/delete these layers: Credits and Frame
Select Bars_ANL_FF #00a8e5_Select None_
Xero_Titatium_Default settings
Duplicate_Blur_5
Effects_Texture Effects_Blinds: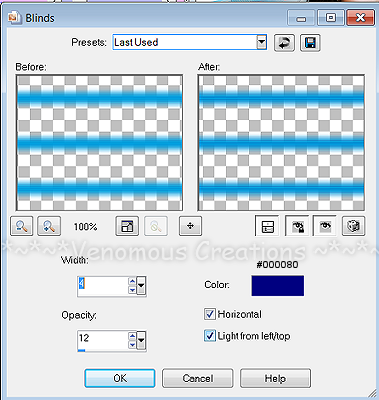 Close/delete original bars
Select Circles layer_Modify_Smooth_21_1_ANL_FF #73011a
Xero_Fritillary: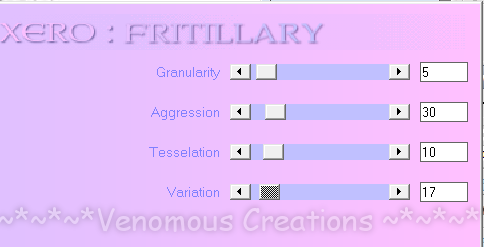 Effects_Edge Effects_Enhance_Twice
Choose 2 shades of blue from your tube_Set Foreground to Foreground/Background Gradient_45_1_have dark color in middle
Highlight "Masked Layer"_ANL_FF with your gradient
Masked Layer_Select All_Float_De-float
Highlight gradient layer_Promote Selection To Layer_Select none
Close/delete masked layer
Change colors to a dark red and darker blue_Same Gradient settings
ANL above promoted layer we just did
Using a grunge brush of choice, hold down left mouse and drag in a circle covering the dots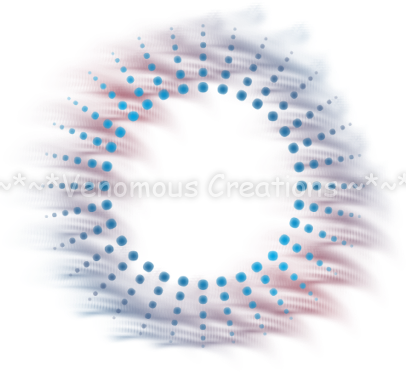 ANL_Dragonfly_Sinedots II_Settings as shown: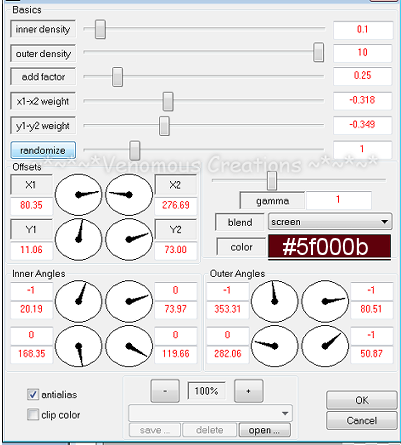 Duplicate_Flip_Mirror_Place as shown below_Merge
Select areas as shown and delete: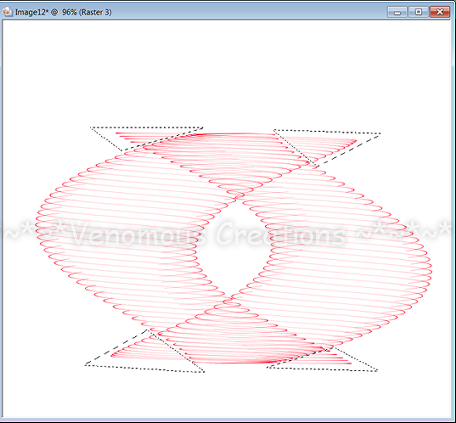 Resize_85
Move just below circles layer
Duplicate
ANL_Repeat Sinedots changing the color to #00a8e5
Duplicate_Flip_Mirror_Place as shown below_Merge
Select areas as shown and delete:
Resize_85 until it is slightly smaller than the red Sinedot layer
Merge with duplicate red Sinedot layer_Blur 5
Should look like this: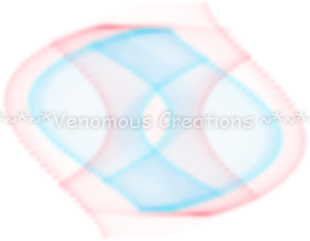 ANL_Sinedots II_Settings as shown:
Resize_85_Lower opacity to 53
Move below blue bars
ANL_Move to bottom_FF #ccbeba
Duplicate
On original layer_Apply mask
Highlight copy of FF layer
C/P tube_Mirror_Move off center to the left like this:
Change Blend mode to Soft Light
Merge with FF layer
Apply mask
Now, move this mask layer up and to the left slightly so face is positioned as shown in sample tag
Erase parts of this mask layer until only the face area is left making sure to keep the edges softened so they blend with bottom mask
NL_SinedotsII:
Duplicate_Flip_Merge_Resize 85
Move right above the blue bars_Change blend mode to Darken
Highlight top blue bars_select all_float_de-float_Invert_Highlight Sinedot we just made_Delete_Select none (should have dark lines in the blue bars)
C/P tube_Re-size_Place as shown in sample tag_Duplicate
On duplicate_Blur_3
Xero_Radiance_Default
Change blend mode to Soft Light
Opacity at 71
Make sure your layers are arranged as shown in the palette:

Add all correct copyright/license information
Add name_Cosmonautica_72_stroke 1 #19bdfb_fill Black
Let's add some drop shadows:
Original Tube: 0_0_50_30_Black
Circles_0_0_100_10
Name_2_-5_50_5_Black
Close/delete white background layer
Save as png and enjoy!!