Shades Of The City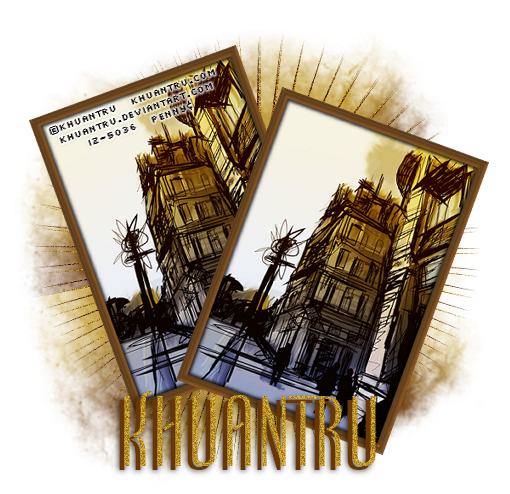 This tutorial was written by me on September 20, 2012, using my own ideas. Any resemblance to others is coincidental and accidental. This tutorial assumes you have a working knowledge of psp and is written in PSPX.
Please leave some love when downloading supplies. The artists/creators work hard to make/share their work with us, so let's be appreciative. Please use all correct copyright information and follow all TOU's. Let's give credit where credit is due.
As always, tutorials are only a guideline. If you don't have the exact supplies, use ones you have or ones you choose.
Supplies:
Pre-Set shape – Starburst 4
Super Blade Pro_M Coconut Ice
Font_Spellbound
Abbreviations:
EC = Eye Candy
GG = Gradient Glow
DS = Drop Shadow
C/P = Copy and Paste
FF = Flood Fill
Set your color palette to_Foreground #bc9425_Background #693707
Open tube/image in psp
C/P the image layer as a new image
Add a layer – select all
FF_#693707
Contract by 20_Delete_Select none
Super Blade Pro_M Coconut Ice_Default
DS_0_0_100_10_Black twice
Merge down
C/P merged layer onto a blank 600x600 canvas
Re-size 85% 3 times
Duplicate
Rotate bottom picture Left 20 degrees and the top picture right 20 degrees
Place as shown
Add new layer to bottom of canvas
Gradient_259_8_Radial
FF layer with Gradient
Apply mask
Change color palette back to colors
Pre-Set Shape_Starburst 4_Draw out a starburst a little larger than the pictures
Convert to raster
Repeat with the opposite color leaving them offset a little
Add noise to each starburst_68
Add all correct copyright/license information
Add name_Spellbound_100_#bc9425 do not convert
Duplicate – convert top lighter layer to raster
Back on vector_#693707 do not convert
Using arrow keys, click down 4 times then left 4 times (the bottom dark name layer should be moving)
Convert to raster
DS_0_0_100_10_Black
Add noise_38 to light name
Save!