Chrome Storm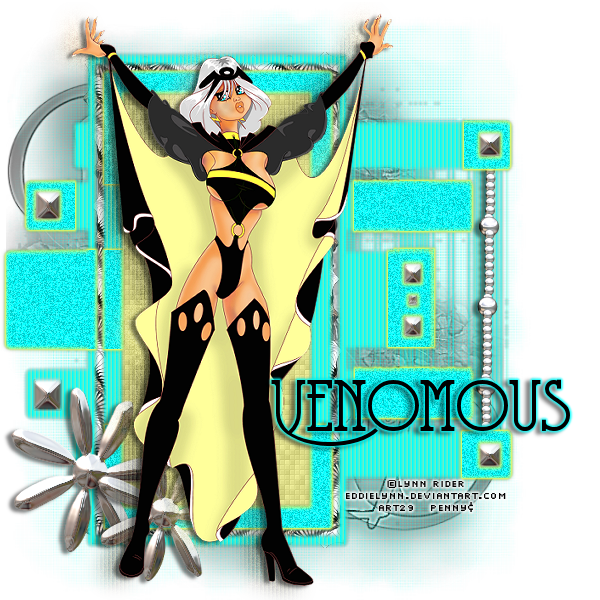 This tutorial was written by me on June 18, 2012, using my own ideas. Any resemblance to others is coincidental and accidental. This tutorial assumes you have a working knowledge of psp and is written in PSPX.
Please leave some love when downloading supplies. The artists/creators work hard to make/share their work with us, so let's be appreciative. Please use all correct copyright information and follow all TOU's. Let's give credit where credit is due.
As always, tutorials are only a guideline. If you don't have the exact supplies, use ones you have or ones you choose.
Supplies:
Please do not use this same tube without the proper license
Chrome Ball picture tube
Metal Spiral picture tube
Daisy picture tube – you can get some great free picture tubes from
Corel
Brush of choice
Eye Candy 4000 – Gradient Glow and Chrome
Font – Coventry Garden
Xero – Fritillary
To save time, I use the following abbreviations:
C/P = copy/paste
DS = drop shadow
FF = Flood Fill
Open a new blank 600x600 image
Add a new layer
FF #00ffff (color to match tube)
Open mask in psp
Layers – New Mask Layer – From Image – nfd_mask01
Merge – Merge Group
Effects – Blinds_4_50_#dede88_Horizontal unchecked
Add a new layer
Add a brush of you choice in black
Back on Mask layer – Use selection tool to randomly select sections of the mask
Promote selection to layer
Add noise – Uniform_50%
EC 4000 – Gradient Glow_3_25_100_default yellow
Repeat Gradient Glow changing opacity to around 20_Black (we want just a slight outline of the noise layer)
Using selection tool – select the small squares of mask
Add new layer and FF white
EC 4000 – Chrome_Default Settings
Move this layer below promoted noise layer
Add a new layer
Picture tube tool – Metal Balls_size 20
Draw a line of balls from top right chrome square to bottom right chrome square
Move below noise layer
Add a new layer below mask
Picture tube tool – Metal Spiral_size 24
Draw a line of spirals along the opening in the sides, top, and bottom of mask rectangle
Sharpen More
Selection Tool – select the rectangle opening of mask
Add new layer below it and FF #dede88
Xero – Fritillary_5_30_10_33
DS mask layer_0_0_26_5_Black
Add a new layer
Daisy Picture Tube Tool_add a daisy to bottom left
Duplicate and resize 85%
Apply EC 4000 Chrome_Default
C/P tube
Duplicate
On original – Gaussian Blur_10
Repeat Fritillary
Move this layer slightly left and down
Add correct copyright/license info
Add name_Coventry_72_Black
EC – Gradient Glow_3_25_100_ #00ffff
DS name, duplicate tube, daisies, and ball layers_2_-5_50_5_Black
Save and enjoy!